It's time for MY FAVOURITE (weekly) MEME (at the moment): #Top Ten Tuesday (created by The Broke and The Bookish). I'm sick and I'm super happy to do something except worrying and internally screaming with my brain. Here we GO!
Let's start with the fact that this is probably going to be more than just 10 books – I mean c'mon???? Not realistic.
JUNE
"TASH HEARTS TOLSTOY" written by Kathryn Ormsbee.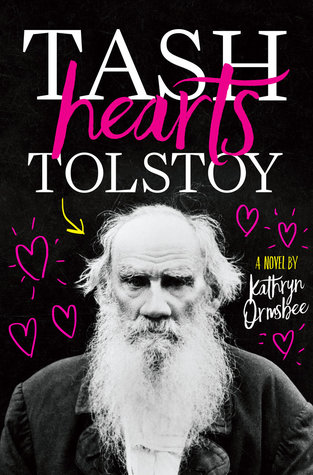 Tried to make the colors match but well, didn't work quite as well as I hoped it would. The effort counts, right? Why AM I EXCITED ABOUT THIS, you ask? Super fancy famous writer in the title? Check! Book about a webseries (that is a modern adaption of Anna Karenina)? Check! Asexual main character? Check! It's also supposed to be amazingly cute, so there's that. —–>  June 6th.
---
"BAD ROMANCE" written by Heather Demetrios.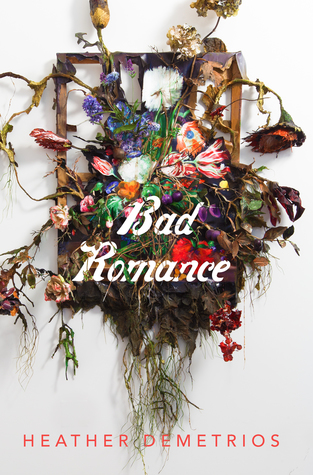 I got, like, all of Demetrios' books on Want-To-Read on my goodreads – which is a curse and a blessing because I have never read one of her books although (a) I own one and (b) ALL OF HER SUMMARIES sound like they are perfect for my heart AND brain. Shame on me. This one is about an abusive relationship (more than one if I go by the synopsis) and how the main character finds the light in all the darkness around her. —-> June 13th
---
JULY
"HOW TO STOP TIME" written by Matt Haig.
Shall we start with BEAUTIFUL COVER and BEAUTIFUL TITLE? Yes, we shall. This is about (a) time travel (b) change (c) finding love (d) Benedict Cumberbatch or (e) all of the above? If (e) was your answer then you are correct, buddy. (Note: it's going to be a movie starring the Sherlock actor, I heard.) After I read Matt Haig's REASONS TO STAY ALIVE and loved it, I immediately bought his THE HUMANS (gonna read it next week) and I have a feeling I'mma love it just as much – so sign me up!!!!! His way with words enchants me. —> July 6th
---
"THE LAST MAGICIAN" written my Lisa Maxwell.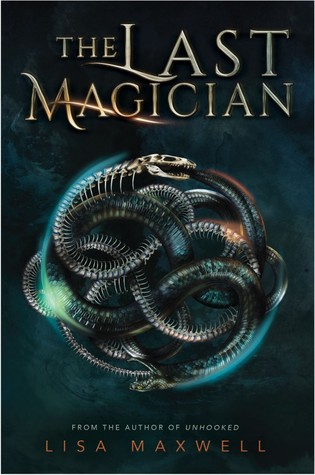 My mind was incredibly simple when it comes to this book: I read 'Magic' and I immediately clicked 'to-read'. Typical me. I'm biased when it comes to books with magical elements. Also, "But Old New York is a dangerous world ruled by ruthless gangs and secret societies, a world where the very air crackles with magic." – sounds like my kind of thing. #Stoked –> July 18th
---
"FIRST WE WERE IV" written by Alexandra Sirowy.
SECRET SOCIETIES? YES PLEASE. Fun fact: I have never read a book about secret societies – ever – but I AM AWESOME-LY EXCITED FOR ALL OF THEM. "What started as a secret society, ended as justice. Revenge. Death. Rebellion." – sounds dramatic af and emotional and DID I SAY DRAMA? Oh yes.
---
AUGUST
"THE HEARTS WE SOLD" written by Emily Lloyd-Jones.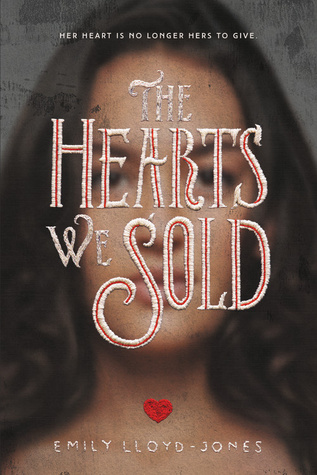 The title. The. Hearts. We. Sold. Just yesssssssssss. "MAKES A DEAL WITH A DEMON. Her HEART IN EXCHANGE"—– YESSSSSSS!!!!! "Becoming heartless-–"
I fell in love with the synopsis at first sight/reading and I am praying to the universe that I love it. I really really want to. LOVE. IT. Gimme, gimme. –>August 8th
---
"WICKED LIKE A WILDFIRE" written by Lana Popovic.
This book is about girls that can manipulate beauty. It has a beautiful cover, a beautiful title, twin sisters, magical elements – especially a curse – and lush writing. Hopefully. In theory, this book sounds ALL KINDS OF WONDERFUL. –> August 15th
---
"THE ARSONIST" written by Stephanie Oakes.
I adored Oakes' THE SACRED LIES OF MINNOW BLY (see my short but sweet review) and googled like crazy to see if she was going to publish another book, like, soon – and voilá! SHE IS. Amazing. This is about fire, a mystery (or two), some historical elements, also in the time of Nazi-Germany with two mains: a girl that has a convicted murderer as a father and a boy who is a Kuwaiti immigrant and suffers from epilepsy. Bring it, I am so ready. –> August 22th
---
"THEY BOTH DIE AT THE END" written by Adam Silvera.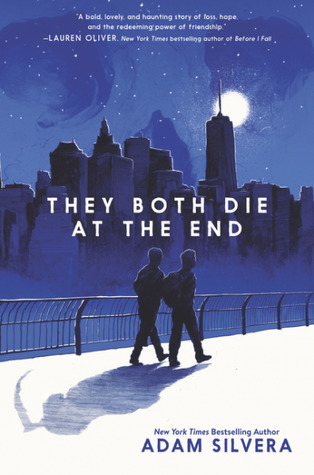 This is going to be my first Adam Silvera book and it's going to break my heart, I just know it. I'm not ready but still, I'mma let this book break my heart. I'mma do it. Because the feels are heartbreaking but that's kinda beautiful? That words have the power to make me feel so wholeheartedly and fiercely. –> September 5th
---
"SLEEPING BEAUTIES" written by Stephen King & Owen King
Everybody knows Stephen King. I do, too. But I don't know his writing and his storytelling – and I really want to. I'm going to read "IT" soon and then probably "MISERY" so this will be my third King. Hopefully. Would be nice. I heard AMAZING THINGS. And this sounds great. Great². With a capital G.
"In a future so real and near it might be now, something happens when women go to sleep; they become shrouded in a cocoon-like gauze." –>September 26th
---
I am amazed and irritated that this post contains exactly ten books – so this really is TOP TEN TUESDAY this time. Wow.
TELL ME YOUR MOST ANTICIPATED BOOKS FOR THE SECOND HALF OF 2017? Pretty please? With a cherry on top?