There are so many books that I'm highly anticipating in the next half of 2017. It's a little crazy to think that I can get so amazingly excited about papers and papers and papers with words on them.
But I do. And because I can't get my hands on the books yet that I want most of all, I decided to get myself the books that are slightly lower on the WANT WANT WANT- section of my mind. Because I can, and I need good things in my life right now. I'mma be selfish like this and make myself feel better. #treatyoself
Also for the first time in EVER I'm gonna do aesthetically pleasing (hopefully, fingers crossed) photos of my new babies. Books. Additions. Everything sounds weird suddenly. Does that ever happen to you? You say a word, like, for ages and then you say it this one time at this one moment and out of nowhere it's like 'this sounds fake…but okay'. #MemeQueen (Oh my god, what an awesome hashtag.) (Gonna use that from now on.)
"A Little Life" – Hanya Yanagihara
I gave in. I gave up. I followed the hype. I followed the voices telling me to 'just buy it' and 'you're not going to be disappointed'. And finally, I believed. I read a review half-way through before thinking 'I want this' and stopped reading – and ordered the novel. I picked it up today – and it's beautiful in real life. I am in love with the physical copy of the book. Aesthetically, I love it. I hope, really really hope, that I'll love it. I don't want to pressure myself into reading it – right this instant – so I'll read it when I read it. (Very specific, I know.) Still, my expectations are high, high, high – like up there in the sky. I can't shake that sadly. We will see how it goes. I'll try to be zen and low-key about it until then. But do tell me if you love it. If not, just don't tell me or I'll subconsciously soak up your opinion and start to doubt the book before reading it myself. And on we go!
"Bad Romance" – Heather Demetrios
If you read another one of my posts – I'm not going to link that one here because I don't remember which one it was – you're gonna know that I already own a Demetrios book (I'll Meet You There) but haven't read it. An approriate question would be: then why are you buying another one of her books? You already got one. Good question, next one please, buddy. I don't know. Or I do know. I'm not in the mood for I'll Meet You There – I haven't been in the mood for it for quite some time – but I have a feeling. That feeling that you have that tells you this book could be golden this book could be one of your favorites of ever ever after so I bought it. And I don't regret it. I don't. Back to business: her new one Bad Romance; it's about dysfunctional relationships. It's about a girl with a bad home life and worse parents who gets into an unhealthy and abusive relationship with a bad guy (who she doesn't realize is a bad guy until it's (almost) too late). The cover is beautiful, it's a topic that interests me greatly at the moment and I flew through the excerpt on Amazon. So I bought it. I'm simple like that.
"Da vorne wartet die Zeit" – Lilly Lindner
This is weird. I already feel like this is weird and I haven't started talking about the book yet. What is weird, why is it weird, how is it weird? Because the book is in german, the book is in german but I already started this blog post in english. But it's the only german book on this list so I'm going to keep writing in english. Lilly Lindner is relatively famous for writing a heart-wrenching german memoir of her life. Her writing style is supposed to be very lyrical and poetic and whimsical and I wanted to start getting on the hype train. I also want to read more in german because I never do that anymore. So here we are.
"He said/ She said" – Erin Kelly
This book is about Laura who – with her boyfriend – witnesses a brutal attack. The title of the book (with that premise) is problematic because it fuels the fire of the on-going fear of woman who report their rape and get told 'that's what she said' and 'do we even believe her?' and so on and so on. But I was assured that it's not a question of believing the victim in He said/ She said and that the big plot twist wouldn't be a punch in the face for women and be like 'she lied' – so I was intrigued. And kept being more and more intrigued after hearing and reading raving reviews. Shocking, atmospheric, rewarding, fantastic, surprising, unique, spell-binding – those are just a few of the words used that made me want to read this. And it got to me. It got to me, I ordered it and am excited to find out how the author build up the story, the characters and the whole aspect that comes with choosing that plot and how she deals with that.
"If We Were Villains" – M. L. Rio
I'm the biggest fan of secret societies for someone who has never been in one, watched a film of one or read a book about one. This is going to be my first experience of that. Hopefully not my last. Except if I hate it, then hopefully my last. I want to read Donna Tartt's The Secret History but I need a scale. I need a scale of how good a book about secret societes can be so I can judge it properly, read it properly, just absorb it properly. So I'll read If We Were Villains. Maybe that makes sense, maybe it doesn't – nevertheless it's what I'm going to do.
This is the amount of books I ordered, the mess I got myself into, the pleasures of my future? Hopefully. But the word pleasure sounds icky in that sentence. Let's ignore it and just keep the meaning of the word without the weird thoughts attached to it.
This post feels a little weird. I use that word a lot right now. But that's because everything is literally weird right now. Everything feels that way right now. It's the high-key emotion to all the low-key ones I feel at the time. It's also probably because this post is the first one that I really feel like it's my voice. Not my voice-voice because you can't hear that obviously as it's not a video or a podcast but my internal voice, my personal voice, just me, who I currently am. So that's nice.
The AESTHETICALLY PLEASING PHOTOS COME SOON. I got, like, no time right now to do good photos. None. But it's high (- in the middle – ) of my priority list.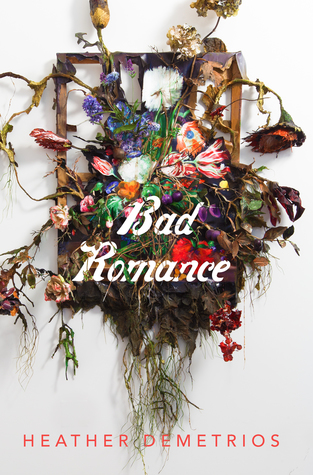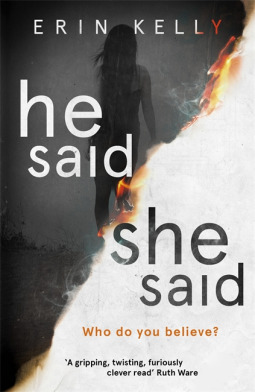 ---
Which book do I need to read first? And what books are you reading at the moment? + HOW DO YOU GET YOURSELF TO SAVE MONEY AND NOT BUY BOOKS ALL THE TIME? Questions over questions and no answers in sight.