I'm the worst Top 5 Wednesday-participant. I don't even remember the last topic I did. I had no time, no motivation and no words left to write down. #SantaIsntProudOfMe #NeitherAmI
BUT THAT'S GOING TO CHANGE. (Hopefully.) And this is the perfect topic for my get-back-into-the-groove-of-all-things-T5W. Lots of love. (You can find the goodreads group here by the way.)
---
"Wicked Like A Wildfire" – Lana Popovíc
Guys, it just seems so…magical? Lovely? Whimsical? I feel like I'm about to be sucked into a fairytale-esque adventure with lots of rainbows, talking animals and mythical creatures. It's wonderful. Trust me. The colors. THE COLORS. Heaven and all things beautiful, this is incredibly pretty. I'mma stop gushing now because it's getting obsessive.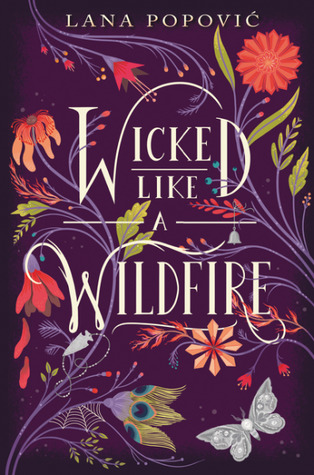 ---
"The Gracekeepers" – Kirsty Logan
This one is so weird – but in a good way? In the "oh, hey, a bear, beside me, in the water, we just keep floating here, that's cool" way with a touch of "looking really pseudo-poetic and cute while doing just that". It just really brings out the part of me that wants to be one of the special ones and thinks in utterly pretentious thought constellations. The girl seems like someone that Murakami would write about in a dreamy voice. #Goals #LivingTHELife
---
"Gut Symmetries" – Jeanette Winterson 
Ok, I mean, look, I think it reminds me of a David Mitchell novel. It just has that feeling, you know. The cozy, twisty, everything is connected and doesn't make sense at first glance. It screams "complex!!" and I do like that mental picture. I, too, want to be perceived as a complex and multi-dimensional persona. I, too, don't want to be easily defined. I want to be this book cover in human form – if that makes sense. It doesn't? Oh well. 
---
"We are okay" – Nina LaCour
That cover is basically "suffering to a nice soundtrack" personified. That one quote directly crashed into my mind when I looked at it –> "Nothing ever ends poetically. It ends and we turn it into poetry. All that blood was never once beautiful. It was just red." And that's good, you get me – if you have to suffer in this world, I would rather want to do it to beautiful background music than without. So this one is just a slightly cooler AU of our real world. But I'm not complaining.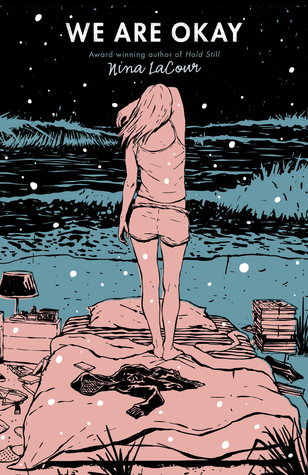 Also, the aesthetic is really pleasing to me. Like something that was shot in a really really pretty way to make it resonate more with other people. Eyeball-manipulation? Bribery with a nice color scheme? Dunno. But it works.
---
"A Green And Ancient Light" – Frederic S. Durbin
That cover appeals especially to the child in me. And the girl in me that recently watched 'Pan's Labyrinth' – and loved the magical aspect in that dark, dark fairytale the most. Etheral. Mysterious. Spirits and ghosts and goblins also come to mind. That cover pulls me and pushes me into it's world (although I got no idea what the story is truly about). I get that "The Last Unicorn", "Neverending Story", "Secret Garden" and "Spirited Away" vibe and it's fascinating to me. Would 10/10 live in any of those universes, too.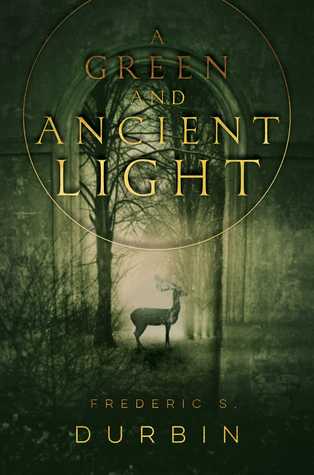 ---
I need to mention some extra book covers. (1) "The Night Brother" – definitely weird but looks so carefree and honest and without restraints and shame. (2) "Monstress, Vol. 2" – that world is just cool, cool, cool, cool, cool. Would 100000% want to live in there.
Please feel free to link me to your posts. Or just comment and tell me your "book covers you'd live in". Much love. ❤
---