update. Not all of those are true, I have realized. (In two of those book series I have loved the third book even more. I kinda went the 'second book was better than the first' road. In a test I would've failed lol 
IT'S THAT TIME AGAIN. Top 5 Wednesday is in the house! And this weeks topic is the books that were on an all-time-high in the middle of the series (aka #TheSecondBookIsBest). (Goodreads-group right here.)
---
This was 100% more difficult than it seems, my guys. Though! I did find some that really fit that title quite well. 
---
Shall we start with the pretty obvious ones?
"Crooked Kingdom" (Leigh Bardugo) & "A Court of Mist and Fury" (Sarah J. Maas)
Those two immediately come to mind when I first read this topic. I loved Six of Crows but Crooked Kingdom completely blew me away. My heart was amazed, let me tell you. With ACOMAF it was a little bit different: I wasn't impressed with the first installment so I was that much more #shook after reading the second novel of Maas' series. It was a million times better than A Court of Thornes and Roses. Everything was multiplied. The characters were suddenly awesome, the world got super interesting. Everything was better. The worldbuilding grew and I found myself loving every second of reading those books. 10/10 better than their first book. Both Crooked Kingdom and ACOMAF gripped my heart and didn't let go until I read the last page. It was wild.
---
"Scarlet" (Marissa Meyer) & "Inferno" (Catherine Doyle)
I randomly pair two books together again. (1) I liked Cinder but didn't feel attached to the series in general – until the second book came along. Scarlet and Wolf got to me like Cinder and Kai didn't. They made me interested in the story, in their development – in the future of that series. They brought something to the table that I can't quite put my finger on. But I'm so glad that they did because I adore The Lunar Chronicles. (2) The first novel in Doyle's Blood for Blood trilogy was good. It was. But this one got even better. More blood, more drama, more romance. More banter. More love. More of everything that I liked in the first installment.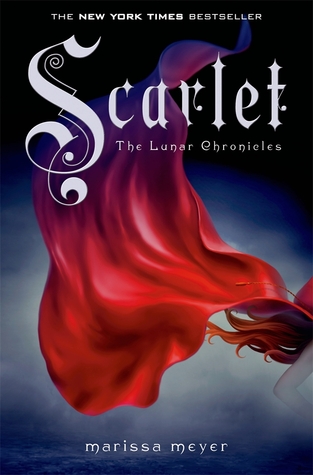 ---
"Windwitch" (Susan Dennard) & "Unravel Me" (Tahereh Mafi)
AYE. (1) Truthwitch got a solid 3 Stars from me. I didn't like it that much but I saw SO MUCH POTENTIAL in every part of that world. And I am proud to say that I was right: Windwitch delivered. I fell in love. (Mostly with Iseult and Aeduan.) (But also with Safi and Caden.) (And the powers.) (And the world.) Basically: LOVELY. (I'm pumped for the next one.) (2) Shatter Me was my kind of thing. Unravel Me was even more my kind of thing. (And don't even let me start on Ignite Me.) I don't have the words to tell you what exactly made it better (although I do know) but let me just say: Juliette/Warner, that one chapter(!), Kenji, that ENDING, the powers. THAT KENJI/JULIETTE BROTP. 
I'm so good with words today. lol.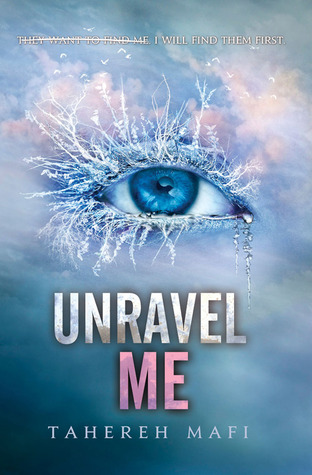 ---
Would 10/10 appreciate knowing what you thought of this weeks topic and your "Second Books Is Best" list. ❤